What Do I Need for a Title Loan?
Georgia Title Loans can help you overcome your financial challenges in a quick and hassle-free manner. Georgia Title Loans can give you instant cash to help toward your bills or emergencies, reducing your financial stress. We believe in making the borrowing process as seamless as possible, so we have a few requirements from our borrowers. Here's what you need to qualify for a title loan in Atlanta:
A Vehicle
A title loan is a short-term loan that allows you to borrow money by using your vehicle title as collateral. You can borrow using a car, truck, or motorcycle as security.
Our loan specialists look at more than just your vehicle's mileage when determining whether to approve your loan. Your car or motorcycle's overall condition will be the determining factor. At Georgia Title loans, unlike many other lenders who put limits on the amount you can borrow, you can qualify for a loan of up to $50,000 if your vehicle is in good condition and you fulfill all the other requirements.
Lien-free Title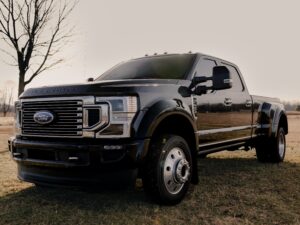 To qualify for a title loan, you'll need to provide a lien-free title to prove that the car you want to use as collateral is owned by you, debt-free. We'll return the vehicle title to you as soon as you repay your loan. This can be the same day you pay off the loan or as soon as we get your title back from the DMV.
Valid State Driver's License
You'll need a valid state driver's license to verify your identity. Our loan specialists will compare the name on your driver's license to the one on your vehicle title. This assures us that our clients are the legitimate owners of the cars they use as collateral.
Proof of Insurance
Proof of insurance is necessary since you'll be using your vehicle as loan security. An insurance policy reduces lenders' risks in case of accidents by covering vehicle repair or replacement.
We require all clients to have up-to-date insurance coverage before lending them money. But we will never pressure you to buy extra insurance to qualify for a loan — your regular insurance policy is all that you need.
Get an Atlanta Title Loan
A title loan can give you the money you need to get out of a tough financial spot. To qualify for a title loan, you need a vehicle, its lien-free title, a valid state drivers license, and proof of insurance. You don't need to worry about your credit score since your car serves as security for your lender.
Georgia Title Loans provides a quick answer to your short-term financial needs. Contact us today to get the money you need in as little as 30 minutes.