How a Car Title Loan Works in Georgia for First Time Borrowers
A car title loan is one of the best solutions if you're looking for quick cash to handle urgent monetary needs. This type of loan involves an easy application and quick approval and funding process, since credit scores are not required. Georgia Title Loans can help reduce your short-term financial stress by giving you quick financing through a car title loan.
How Does a Car Title Loan Work?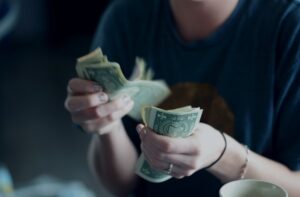 A car title loan provides short-term financing to individuals who own their cars outright. In short, the lender uses your car title as collateral for the loan. You can apply for the loan online or visit a lender's physical location. If you apply online, you'll still need to bring your car to your chosen lender's location for inspection. An appraisal of the vehicle is required to determine the amount of money they can offer to you. Every lender is different, so you need to understand your chosen lender's loan application process and requirements.
At Georgia Title Loans, we pride ourself in our streamlined loan application processes. Our clients can submit their initial loan inquiry online and then schedule a car appraisal at a time that is convenient. You will need to be at least 18 years old, have a valid state driver's license, and need to bring your lien-free title to our Lawrenceville service center. Here, our staff will inspect your vehicle and tell you how much of a loan you qualify for. If you agree to the terms and accept our loan offer, we'll process your application quickly. After, you can leave with your money and car — we only keep your car title as collateral.
Do You Need a Specific Car to Qualify for the Loan?
We offer loans for any car year, make and model, so you shouldn't be afraid to bring your car for inspection, even if it's older or has higher mileage. Depending on its condition and current value, we can offer loans of up to $50,000.
Our loan contract period is 30 days, but subject to clients' requests, the loan period can be lengthened or shortened. If you can't repay after 30 days, you can renew or extend your loan for as long as you need, provided you make the minimum required payments on time.
Does Your Credit Rating Determine the Loan Amount Offered?
Your credit score is inconsequential to your loan amount. We don't check clients' credit histories, so you can get the money you need regardless of your credit score. Our key loan requirement is a lien-free title to a car that is in good condition.
How Do You Get Your Car Title Back?
Title loan lenders return clients' car titles when their loans are fully repaid. Ask about your lender's preferred mode of payment so that repaying your loan on time is quick and easy.
At Georgia Title Loans, we have an online payment method that allows you to make payments from the convenience of your mobile device. We also accept cashier's checks, bank deposits, money orders, and cash, so you can choose the payment method that is most convenient for you. We'll return your title when you complete your loan payments, usually on the same day.
Apply for a Title Loan
A title loan can help you manage unexpected financial emergencies. To apply for the loan, you only need to be 18 years of age, have a valid state driver's license, and own a car in good condition with its lien-free title in hand. Once you qualify, you'll only need to leave your title behind to serve as collateral — you will keep your car throughout the loan duration.
Georgia Title Loans is ready to help you solve your short-term financial difficulty. Our loan specialists can process your loan in as little as 30 minutes after appraising your car, making a title loan a potentially ideal solution if you need fast cash. And because we don't conduct credit checks, you can apply for a loan regardless of your credit rating. Apply today to get quick cash when you need it most!